Workato
Workato is an Enterprise focused automation platform that anyone can use to start automating tasks. It's a great tool for large teams that need to share data and collaborate. Workato also offers multi-step automation that can be used to carry out tasks tailored to your business.
Workato is one of the most popular enterprise automation platforms on the market. Founded in 2013, the platform offers automation software services for back and front-end business operations. Workato boasts an easy-to-use platform that anyone can use to start automating tasks. Workato is iPaaS, which means infrastructure as a service.
This automation tool also offers cloud-based and on-premises integrations to ensure you can connect all of the data you need. Workato also offers multi-step automation that can be used to carry out tasks tailored to your business.
Compared to other automation tools, it is supposed to be very easy to use even for a novice. Workato has settings that can cater to your experience level to ensure you'll be able to use it. It's a great tool for those on teams that need to share data and collaborate.
The efficiency and credibility of Workato also make it a great choice for businesses reaching enterprise territory. This tool can be used as a no-code for the novice, or users can create integrations from scratch to customize their experience. Let's jump into Workato and see what it's all about.
What is an iPaaS?
To understand how Workato works, you need to know what an iPaaS is. iPaaS stands for 'integration platform as a service.' Typically, it's a cloud-based service that carries out several functions, just as automation software does.
Workato
 's Mission Statement
Workato 's mission is to to help companies integrate and automate at least 10X faster than with traditional tools and at a tenth of the cost of ownership. A bold mission, but a good one nonetheless. If you're a business owner with little to no tech experience, automation software can be intimidating. Workato 's aim is to make it so anyone can learn and use this type of application to save them time and energy, instead of gatekeeping tech.
Many of the automation tools on the market are either very complex, or have limited functionality that keeps users from doing what they need. With Workato , you can start small and expand as you learn more.
How Does 
Workato
 Work?
To use Workato properly, it's important to be familiar with the terminology that they use within this automation software.
Recipes
Recipes are templates used for workflows inside of Workato . They can be used across multiple apps to perform tasks when a trigger is activated. Every recipe will have a trigger and at least one action that will happen when the trigger event occurs.
A recipe will automatically run to find trigger events and work to complete your actions. Recipes on Workato can be public or private, which means you can hide them from your team if you'd like. You can set schedules for recipes and start ad stop them at any point.
Triggers
Triggers are what carry out the actions in your workflow. They can do a number of things in the Workato interface. For example, you can set triggers to go off when an event happens in an app such as when someone fills out your free trial form. When the form is filled out, you can set the trigger up to send you an email, alert, or anything you want.
Steps and Actions
Steps are what happens anytime a trigger event it set off. You'll need at least one step in your recipe for it to function.
Datatree and Datapills
Essentially, everything you do inside Workato is going to move data into your recipes. Triggers are set to go off when an event happens, and usually, an event is going to be based on new data coming in. So, data is insanely important in the automation process.
Connections
Connections are needed for your recipe to connect to integrated applications. Without connections, you wouldn't be able to perform automation in Workato. It's important to note that connections aren't actually connected to your recipe, and they can be used by multiple recipes in your workflow. For example, your connection to Slack can be used by several recipe triggers in Workato .
Jobs
Another term to remember is 'jobs,' every time your workflow is completed through a trigger, it's called a job. You will get reports on jobs to tell you whether or not they were successful. This tool is also helpful when Workato encounters an error, and the workflow wasn't able to be completed.  
As long as you know the terms, you should be able to make your way around the platform. Once you create a list of automation tasks you need to be completed, you can get to work creating recipes in Workato .
Workato also advertises that they are a next-gen iPaaS. With a low-code integration core, integrations can be built faster in Workato . Without going into too much technical detail, this means that they have pre-built connectors, databases, and pre-made recipes ready to use to get you going as fast as possible.
Simply put, a recipe is a trigger and a one or more actions that creates a workflow to get you started with Workato .
Integrations
Workato has over 1000+ native integrations, and you can browse through the library of apps on their website. They're broken up into categories by business type, so you can easily find what you're looking for. Being one of the most popular automation tools out there, Workato most likely has the applications you need. Some of the most popular names on Workato include:
The platform will take you through the process of integrations, and get you started so you can begin your workflows. Workato allows you to do quite a lot with their native integrations. You can use individual API endpoints, parse your data, use CSV files and get tailored recipes based on the integrations you choose.
Pricing
Because Workato is aimed squarely at the enterprise market, their pricing is not directly available on their website. There are several reviews that list pricing options for Premium, Professional and Enterprise plans, but you'll normally need to speak to Workato directly, for a quote. There are two options listed for pricing, and one focuses on your business, and the other on your product. You can also request a live demo to see how Workato works.
What they do mention on the website is that you only have to pay for what you're going to use. Many platforms have lump sum packages that you can't customize, which can be frustrating when you only want a select few features. Workato works with you to figure out what will be best, and your price will reflect that.
Workato for Business
For assistance getting started with your Workato for business workspace, you should reach out to Workato directly by filling in the form on their Pricing Page. Your workspace comes equipped, as standard with everything you need to automate tasks and integrate applications.
Unrestricted app space

Unrestricted access to connections

Users with no limits
You can purchase recipes singly or in pre-packaged sets. There are ten, twenty-five, fifty, and one hundred items in each pack, and when you sign up, you gain immediate access to more than 400,000 pre-built recipes
Workato for Product
Integrations are difficult to construct and even more challenging to keep up. Embedded products from Workato make it possible for you to easily incorporate integrations and workflow automations into your product with little to no effort required from the technical team.
Connect to tens of thousands of software programmes.

Workato can be tailored to your specific requirements.

Make your application compatible with single sign-on.

Learn more about your customers by consulting your dashboard.

Make featured recipes available to your consumers.

Access to support round-the-clock
Enterprise Features
The Workato website emphasizes that this is an automation platform built for enterprises. They boast of being trusted by 1000+ enterprises who use their services such as Adobe and MGM. One of the biggest draws to Workato for enterprises is its intense security features. As an enterprise, you're going to have a lot of sensitive data, and you'll want it to be protected when it's in automation software.
Workato 's client base includes financial institutions, which is a big deal. They offer maximum security to ensure your data stays as safe as possible. Not all automation software is created equal, and some are not at the level that an enterprise needs. Workato emphasizes the platform's ease of use by stating that 78% of their clients go live in less than a month.
As an iPaaS leader, Workato offers plenty of enterprise-level features that can handle scaling to large capacities. The big feature to look at is their automated error handling system because when you're running hundreds, if not thousands of automation it's going to be hard to catch an error here and there. Workato handles it all for you even when you aren't actively staring at the program. It's also a well-established brand with known clients so you can trust that they're reliable for your enterprise.
Low-Code Integration Core
Workato's low-code/no-code platform enables both business and IT teams to build integrations at five times the speed of typical integration platforms. This is achieved through pre-built connectors for 1000+ SaaS, on-prem databases, ERP and more; 500,000+ ready-to-use recipes for common business processes.
RPA
The benefits of Robotic Process Automation (RPA) are often undermined by a lack of stability and significant operational overhead requirements. Workato's solutions leverage fit for purpose technologies such as APIs for robust and reliable interactions with modern systems, and screen-scraping technologies for accessing dark data.
Workflow Automation
Organisations need a platform to help orchestrate a series of human and machine tasks into an end-to-end flow. Workato helps organizations move from automating tasks to automating full business processes. The company's platform includes the ability to seamlessly integrate multiple enterprise applications across any number of business functions.
Data Pipelines (ETL/ELT)
The Workato platform makes it easy for you to accelerate time to insights and drive better business outcomes. Empower both technical and business users to ingest data at speed into Snowflake, BigQuery, Redshift or other data warehouses without the complexities of traditional data management tools.
Low code API management
Workato is an enterprise-grade API platform for businesses to manage the full lifecycle of APIs for both internal teams and external partners. At the heart of the API Platform are the Workato Recipes that you already know and love. It comes with the security, governance, and monitoring capabilities you expect.
Enterprise chat bots
The Workato workbot is designed to be a conversational interface to your business data and business processes. Build custom bots with personalized experiences for Slack or Microsoft Teams using the low-code workbot platform. Create apps that make it easy for your teams to interact with cloud services, on-prem systems, ERPs, etc.
Intro Webinar for Workato :: https://www.youtube.com/watch?v=7yWll60LmUE         
To test out Workato 's interface, you will have to request a demo from them. This is because they tailor the experience to your exact needs, which is one of the reasons Workato is so appealing to businesses. The process of integrations and automation can be really confusing and cause limitations for those who aren't computer wizards.
All of the tools in Workato are simply built so users don't need to hire a developer just to use the program. The main focus of their interface is to make the automation experience as seamless as possible. When you enter the dashboard of Workato , everything is laid out nicely for you. When you're in the dashboard, you can click through apps to find what you need and add your credentials to connect it to Workato .
There are recipe templates laid out for you based on your integrations, and you can get to work right away. So, if you're not sure where to start when it comes to creating automation, the recipe templates will give you a good idea for your specific integrations. Once you have created recipes, you can view your active ones from the home page. Your active recipes will be actively looking for triggers, and you can start and stop them at any time. Once you start your recipe, you can activate it and it will start working right away.

Integrations can also be made from scratch in Workato so you can tailor the program to fit your exact needs. As with any software, integration can be tricky but Workato guides you through the process and will alert you if there are any potential errors. This makes it easy for someone without a coding background to create complex integrations without knowing how to operate the back-end.
Everything in Workato is laid out in simple drop-down or drag-and-drop formats to keep you organized. It may take some getting used to if you haven't used automation software before, but for even the greenest of automation hobbyists, Workato is great at making sure you know what you're doing.
The ability to customize how simple or complex your recipes are is another reason Workato is such a great interface. Users of all levels can get something out of it, whether they want a no-code or low-code experience.
Overall, the Workato interface is easy to use no matter your experience level. After some clicking around, you should be able to set up simple recipes to create automation.
Aesthetics
As for aesthetics, Workato looks like most other automation software platforms. You're greeted with a sleek and simple dashboard. The look of it is extremely professional, and it's easy to find what you're looking for. Platforms with a clean look like this can motivate you to want to keep your data as organized as possible, and Workato does a good job of this.
When you get into creating recipes, not much changes. Everything is done on one screen with a white background with dropdowns and drag and drop features. There are no frills, which is exactly what you want with this type of software.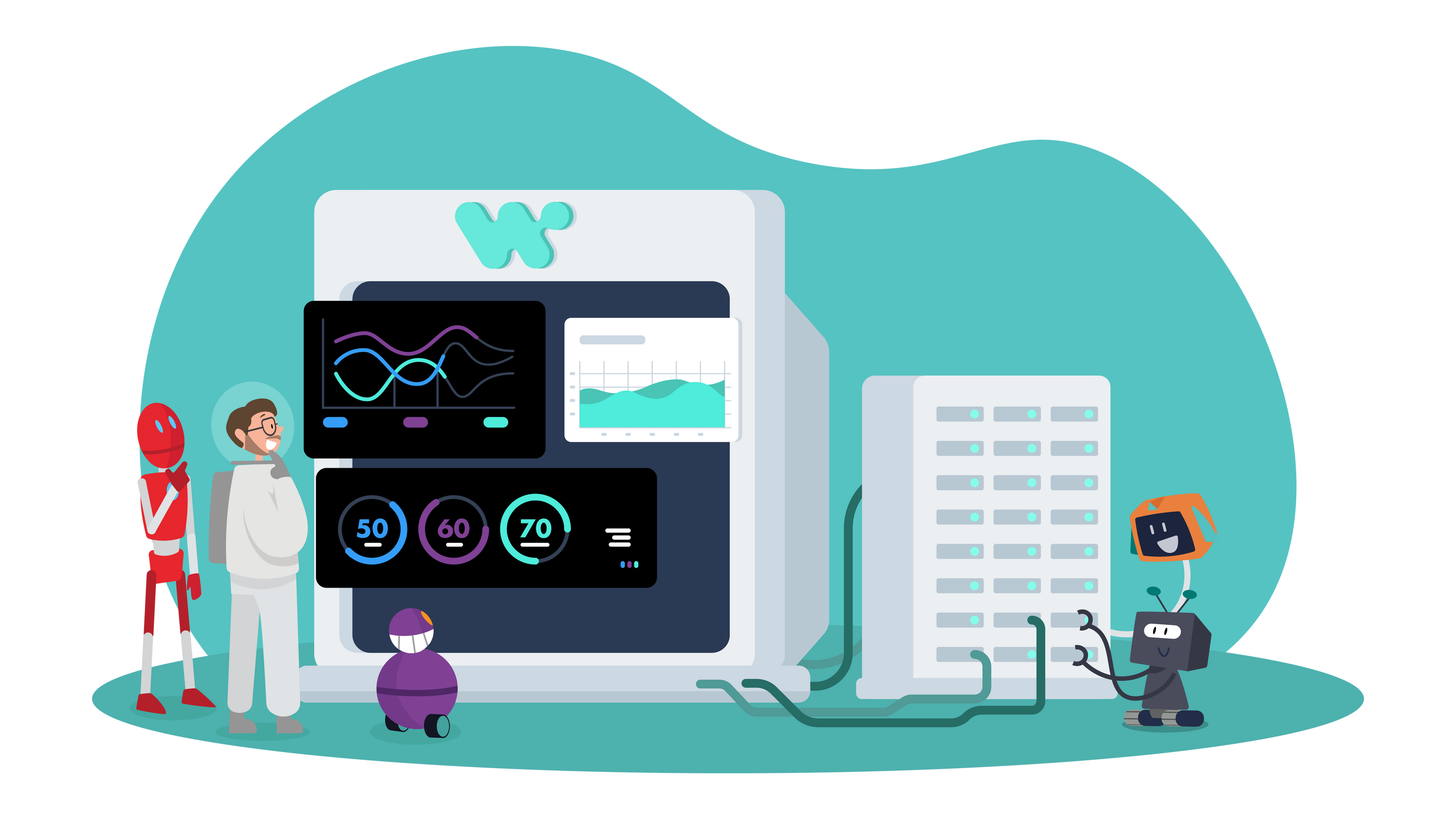 Complexity
With Workato, you can make it as simple or as complex as you'd like. Their website discusses how they have been able to combine complexity and simplicity into one. The software is intuitive, and Workato gives you plenty of tools to learn how to use it.
Pros & Cons
Now we have taken a close look at Workato's feature set, pricing, and automation possibilities, we're ready to consider the advantages and disadvantages of choosing or making the switch to Workato.
Pros
Accomplish any business objective you desire by establishing fully automated workflows, which are made possible by Workato
Built for the Enterprise - Workato is an all-in-one platform for integration and automation of your organization's workflows across several platforms.

Many native integrations - Whether you work in IT, Marketing, HR, Finance, Sales, Support or Product, you'll find that Workato slots into your workflow seamlessly.

Cost-effective - On their

pricing page

, Workato assures us that their pricing is fair.

Error management - Automate monitoring and alerting for mission-critical operations, automate shutting down and starting up recipes for planned downtime, and use the intelligent dashboard to analyse patterns and gain insights that require action are all possible with Workato.

Recipe templates - Steps can be used to configure your recipe to run on a specific schedule, perform specific actions, or move data between apps using data manipulation tools such as datapills and transform-by-transformed-datapills.

Connects to cloud apps and on-premise apps - Users can communicate securely with Workato by installing the Workato on-prem agent. The agent creates connections that are used by recipes to perform requests. These connections can be connected to one or more agents within an on-Premise group of workstations.
Cons
As with all things automation, there are trade-offs to consider when thinking about adopting Workato:
A job or a single step will time out if it takes too long to complete, and this does happen quite a lot. When a job runs out of time, an error message will explain why it failed.

Maximum cache key size is 10KB

Network tracing and Error tracing can prove to be somewhat tricky

In the event that Workato does not provide a prebuilt recipe, it is more challenging for non-technical users to construct their own.
Community and Partner Ecosystem
Workato has a large community library on their website you can access without an account. Here you'll find all sorts of information on how to use Workato , their integrations, and breakdowns of every single function you can do within the system.
You can also browse the library by the specific application that's integrated into the system. The library also contains recipes you can sift through to get a better idea of what you can do with Workato . The nice thing about the majority of automation software is the companies are trying to make it as accessible as possible to people of all skill levels with all of this information.
Within the Workato community, you can use community connectors. This means you can install recipes you find in the community library right into your workspace. There are public listings that you can install right away, and partner listings that will instruct you to go to the developer's website to figure out how to install it. Keep in mind that this function is only available to the administrator on a Workato account.
The Workato website also has a partnership section for current partners and potential Workato partners. When you partner with Workato , you'll be integrating with 1000+ big names that also use their software, so it's a great way to get exposure and connect.
Currently, Workato has many big-name partners like Salesforce, Airtable, and Docusign. Becoming a partner with Workato means you'll be connected to these applications, as well. You can also browse through the Workato partner directory to find a specific partner to connect with.
Final Thoughts on 
Workato
Overall, Workato is a wonderful automation tool. Users of any level can hop on and create simple workflows, and as they learn they can create a more complex workspace, with the help of their extensive support documentation. Workato also prides itself on having features that are at designed specifically for the large enterprise, particularly from a security perspective.
Workato has plenty of native integrations that will connect you to most well-known apps. You'll just need to request a demo from them to try out the workspace. There is also a lot of information on their website including white papers so you can do in-depth research.
If you're looking for an Enterprise solution to automate the tedious tasks you and your team don't have the time to do, give Workato a shot.